Founded in 2012, Maioba Turismo is a travel agency and tour operator which organizes personalized trips in Brazil and around the world, in order to offer the best experiences, always taking into consideration social aspects and environmental sustainability in the places we visit.
Our commitment
More than organizing a trip, our mission is to offer an authentic experience so that apart from the beautiful scenery, passengers understand the style of life and live the reality of the place. We value the work of local guides, typical food, festivals and cultural traditions, and incentivate living with the communities in a profound manner, including being able to stay in people's homes, depending on the interest of the participant.
What we work with:
We work with three different segments:
Educational Trips - living in practice subjects studied in the classroom and knowing different realities and ways of life in Brazil. Some schools have carried out voluntary work in poor communities.
Community-Based Tourism - giving value to local culture, exchanging experiences and sustainable development.  The clients have a real immersion in the life of the communities, sleeping in the people´s houses in indigenous villages, coastal and riverside communities and quilombolas.
Leisure - we also carry out all types of vacation trips.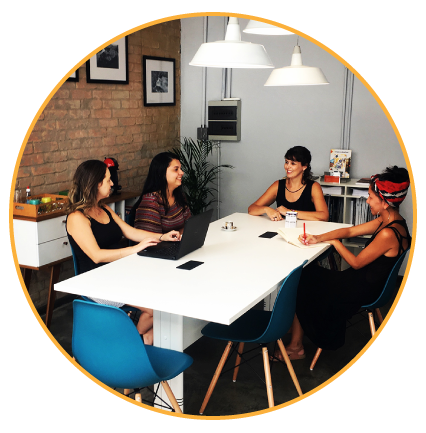 Why Maioba?
Itineraries specially developed to meet the needs of the participants;
Our guides are carefully evaluated before hiring and undergo prior approval before each trip;
Our guides are first responders and do periodic recycling according to legislation;
We hire transport companies with all operating authorizations and vehicle revisions;
Vehicle exchange guarantee in case of breakdown;
We apply sustainability assumptions, valuing local service providers;
We have active registration in Cadastur;
Meals previously defined according to the needs of the group and the travel proposal;
We are specialists in community-based tourism and environmental education;
We have been working since 2012 serving groups, promoting sustainable tourism and human development;
24-hour duty in São Paulo during travel;
Insurance coverage for the entire period of the trip including COVID coverage
COVID safety protocols to ensure the health of travelers and communities
We are a company founded by two women entrepreneurs, mothers and passionate about tourism and nature.
CONTACT US
Our itineraries are personalized and tailored to each group. Contact us to receive a proposal: contato@maioba.com.br